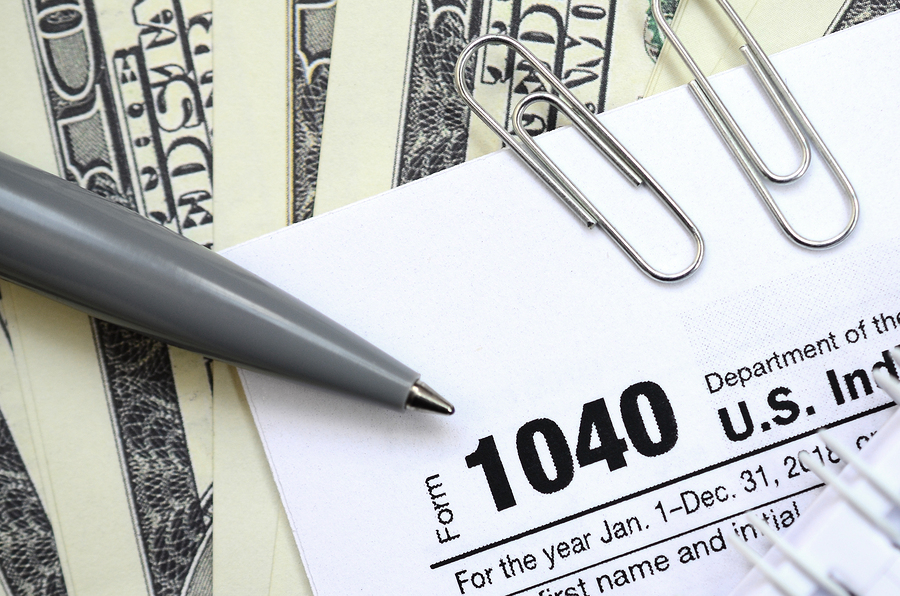 Some Useful Ins And Outs About The 1040 Tax Forms
People spend many hours gathering receipts and crunching numbers during tax season each year. Of course, a person accomplishes these duties hoping that they don't owe anything, and with any luck, perhaps they will even get a refund. However, attempting to choose a tax form is a problem in itself. These documents contain complicated legal jargon, which often sounds like a foreign language to people that do not use the lingo daily. Additionally, the forms have specific requirements and stipulations that one must meet to use them.


A Brief Breakdown Of Form 1040, 1040A, And 1040EZ




1. 1040E Z – 

This form is the simplest of the three. It allows the filer to claim Earned Income Tax Credit with no other credits or deductions. Some of the requirements include but are not limited to…

• People Filing As Single Or Married
• Taxable Income Must Be Less Than $100,000
• The Filer Cannot Be Involved In A Chapter 11 Bankruptcy Case Filed After October 16, 2005
• Boxes 5 and 7 Of The W-2 Includes Tips
• No Dependents Will Be Claimed

2. 1040A – 

One of the key differences between the 1040A and 1040EZ forms are tax breaks. The 1040A offers more by way of child care, retirement savings, and education. Credits and deductions are still somewhat limited though, so consult with a tax professional to ensure that you are getting the biggest refund possible. Some of the more notable conditions include…
• Taxable Income Is Less Than $100,000
• Only Allows For Adjustments To Income Via Student Loan Interest, IRA, Educator Expense, And Tuition Or Fee Deductions
• Deductions Cannot Become Itemized

3. 1040 – 

The 1040 document provides filers with the most tax breaks out of three forms. Unlike the other two options, it is customizable and allows for itemized deductions. So, if you have business expenses, home mortgage points, medical expenses, or even charitable contributions, the 1040 form is likely the best choice. Noteworthy requirements include…

• Taxable Income Of $100,000 Or More
• The Filer Has Certain Types Of Income Like Unreported Tips Or Self-Employment Earnings To Claim
• Household Employment Taxes Are Owed

Filling out the wrong form will result in processing delays, fines are possible, and unfortunately, a lot of taxpayer headaches as well. Fortunately, Westlake Village and surrounding area residents don't have to face these grueling, overwhelming tasks alone. Sherbetjian Premium Tax Services is a family owned organization that specializes in both tax preparation and bookkeeping. The team is ready, willing, and able to surpass your expectations with professional, courteous, and friendly assistance. So, contact the office today at (805) 230-0085 to schedule an appointment and get the help you deserve.