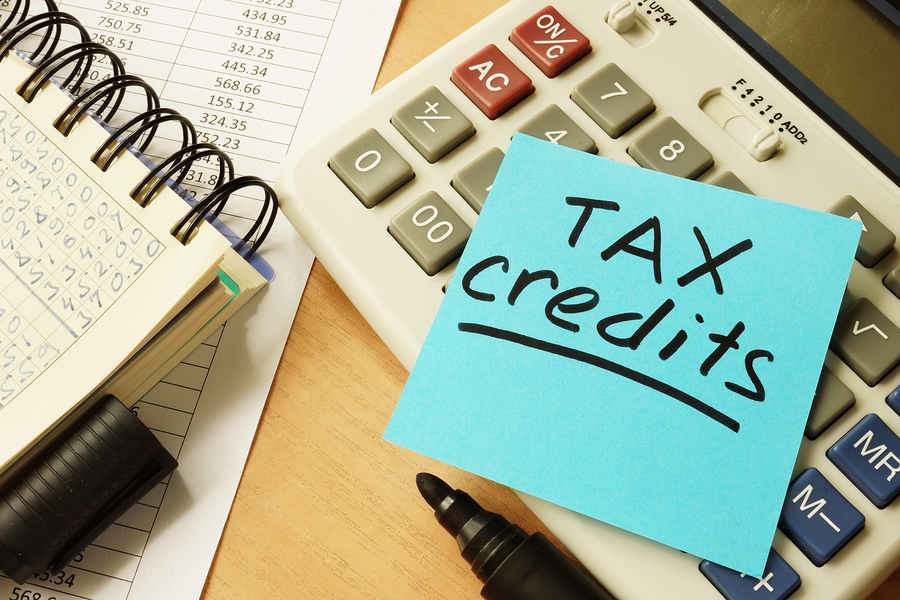 Unclaimed Tax Credits May Be Available to Small Businesses
Four years ago, California Governor Jerry Brown created a program, known as "California Competes," in an effort to stimulate job creation in the state. The program awarded tax credits to businesses that created jobs. Recent reports, however, have indicated that many of the credits have been left unclaimed.
The New Employment Credit
The New Employment Credit (NEC), which has been available since January 1, 2014, is available to employers until January 1, 2021. The credit amounts to 35% of qualified wages; qualified wages are between 150% and 350% of the State's minimum wage. To be eligible for the credit, you must be a qualified taxpayer who hires a qualified full-time employee.
According to the State of California Franchise Tax Board, to be a qualified taxpayer, you must:
•  Be an employer who is engaged in business within a designated geographic area
•  Not be engaged in any excluded businesses, which include temporary help services or retail trades. Excluded businesses also include:
• Those primarily in food services
• Alcoholic beverage places
• Theater and dinner theater companies
• Casinos and hotel casinos
• Not be engaged in a sexually- oriented business
• Hire a qualified full-time employee who works an average of 35 hours per week, at minimum
Employees Who Provide Eligibility for the Credit
A qualified full-time employee is one who:
• Has been hired after the start of the program
• Performs at least half of his services in the designated geographic area
• Is hired with a starting wage that exceeds the State minimum wage by 150%
• Is salaried and paid full-time employment, or is paid hourly wages for at least 35 hours per week
Additionally, the employee must have been unemployed for six months or more upon hiring in order to be eligible for the credit. If the employee is a veteran, a recipient of the federal Earned Income Credit, an ex-offender convicted of a felony, or a current recipient of CalWORKs, you would also be eligible to receive the credit.
Why Are So Many Credits Left Unclaimed?
The state can't track how many jobs have been created, but they report that two-thirds of the tax credits have been left unclaimed. It's been speculated that they have been left unclaimed because small businesses simply aren't hiring at the rates anticipated.
Bay Area Council Economic Institute President Micah Weinberg said, "I don't expect the early results that we've seen are just a matter of the program not being a full implementation. I think the results that we've seen are the nature of the results we should expect from that program."
Maximize Your Tax Returns
Running a small business can be overwhelming. You simply have too much on your plate to worry about micromanaging every company detail, which is why it's best to allow a trusted team of professionals to oversee your taxes. Sherbetjian Premium Tax Services specializes in individual and business returns. When working with Sherbetjian, you can ensure that not a single dollar will be missed. You'll receive every tax break and credit that you're entitled to.