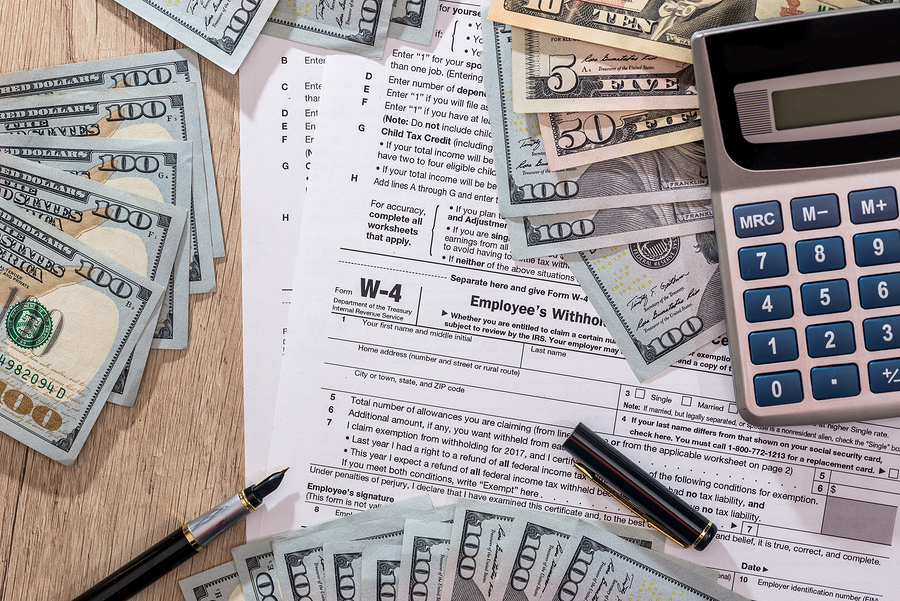 Have You Conducted an End-of-Year Withholding Check-up?
There is nothing more devastating than discovering that you miscalculated your withholdings. Finding out from the IRS that you owe them money when you were instead expecting to receive money could be a devastating financial blow. Fortunately, the IRS has provided tips to help prevent you from receiving this news next April.
End-of-Year Withholding Check-up
The IRS recommends that taxpayers check the amount currently withheld versus the amount they're expected to pay. There are certain people whose withholding figures are more likely to be miscalculated. These people should definitely perform an end-of-year withholding check-up as soon as possible. They include the following:
• Those Who Owed Taxes in the Past – If you owed taxes in the past, it's because you we've typically withheld too little tax money. If you are under-withheld, you could also be subjected to a penalty.
• Those Who Have More Than One Job – This is especially important for taxpayers of the "gig" economy and those who consider themselves independent contractors. If you are an independent contractor, you will be required to pay taxes on all of your earnings at the end of the year, as no taxes were withheld by your employer.
• Those Who Pay Quarterly Taxes – Many independent contractors decide to estimate the taxes that they owe and pay each quarter throughout the year to help lessen the end-year blow. While this is an effective strategy, it's important to double-check that your estimates are accurate and that you will not owe any more than you budgeted for.
• Those Who Received Large Refunds in the Past – If you've received a large refund in the past, it could mean that you're used to over-withholding. If you're used to receiving a large refund and there is an unexpected change in your tax withholdings, this could result in owing money at the end of the year.
• Those Who are Recently Employed – If you just started a new job, you'll want to make sure that you are withholding enough from now until the end of the year to balance your withholdings accounts.
Adjusting Your Withholdings
The easiest way to adjust future withholdings is by changing your Form W-4, the Employee's Withholding Allowance Certificate. Because 2017 pay periods will soon be coming to a close, if you need to make any adjustments, you should do so as soon as possible.
If you need to calculate withholdings, the IRS offers a Withholding Calculator online. Additionally, you can read the IRS Publication 505, which details the Tax Withholding and Estimated Tax.
You should also be aware of your year-end withholdings, and adjust next year's Form W-4 to more accurately reflect the amount you should be withholding.
Don't Be Surprised Come April
Hiring a team of professionals can help you avoid unexpected surprises come tax season. Sherbetjian Premium Tax Services specializes in tax preparation for both individuals and businesses. The team offers over 25 years of experience, and are the experts to trust in Southern California.
The professionals at Sherbetjian are available year-round for consultations. You can heed the IRS' advice and have a team of professionals perform an end-of-year withholding check-up to ensure there will be no surprises come April.