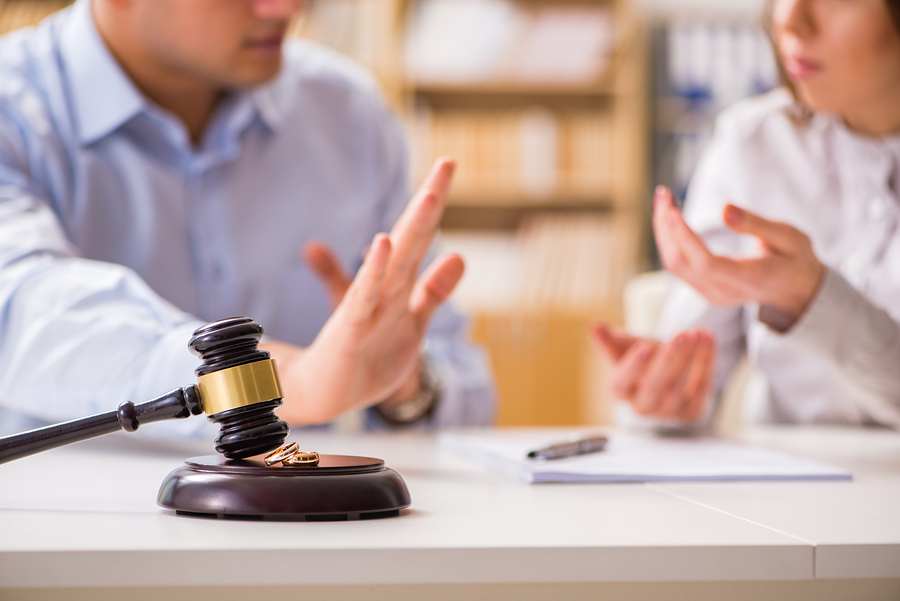 Divorce, Separation, And Your Tax Status
If it's been a tumultuous year as you go through a divorce or separation, you have likely overlooked the fact that things will be different the next time you file your taxes. Now that you're newly divorced, it's important to know that your taxes will be drastically different next spring, and could potentially deal you a huge financial blow. What else do you need to know about filing your taxes after a divorce? 
Know How You'll File
The IRS determines your marital status based on your situation at the end of the fiscal year. So, if you were legally divorced by December 31 of the tax year, then you will not file a joint return with your former spouse.
It's also important to inform the Social Security Administration of any name changes that occurred because of the divorce so that the name on the tax return matches your legal name.
Children Can Be Tricky
If you have primary custody of your child, you will likely file as head of household.
Your divorce decree should specify who will claim the children as exemptions. If you and your spouse have joint custody, then the parent who has the child for the most days is entitled to claim the child as an exemption. The parent who claims the child as an exemption will need to file a Form 8332, Release of Claim to Exemption for Child of Divorced or Separated Parents. This document will need to be signed by your former spouse as well.
This sounds simple enough until your former spouse informs you that they intend to claim the children as exemptions, even if you are entitled to do so. If this is the case, you'll want to properly file your taxes as early as possible. If both parties file for an exemption, then the IRS will require the individual who files second to prove that they were in fact entitled to the exemption.
It's also worth noting that if you pay any medical expenses for your child, you can include those costs in your medical expense deduction. This can be done regardless of who has custody of the child.
Alimony Payments
If you receive alimony payments, you must report this as income on the Form 1040. On the contrary, the individual paying the alimony is permitted to deduct the payments. For alimony payments to be recognized by the IRS, the specific terms of the payments must be detailed in the divorce agreement.
Don't Sweat Your Taxes
If you're in the middle of your divorce, you're likely swamped with legal battles and other headaches. Your taxes should be the least of your concerns, which is why you should let the professionals handle everything. Sherbetjian Premium Tax Services understands that tax planning is unique for everyone, and can often change during the year. If you're looking for tax help during your divorce, call us today at (805) 230-0085. You are permitted to deduct any fees you paid for advice regarding the tax consequences of your divorce, so there's no reason not to utilize the help of professional services!